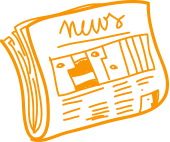 Usa Today sito web - Can Italy's Costa brand survive the recent shipwreck, fire?
01 Marzo 2012
Costa Crociere SpA, the largest cruise ship brand in Europe, is facing a legal and public relations nightmare after seeing two high-profile disasters on its vessels barely six weeks apart.
Costa Cruises bookings already had dipped by an estimated one-third following the Jan. 13 wreck of its Concordia cruise ship off a Tuscan island that killed up to 32 passengers and crew. The company is blaming that shipwreck on its captain, who stands accused of abandoning ship as passengers struggled to escape.
Now, following an engine-room fire this week that left its Allegra cruise ship drifting without power in the Indian Ocean, Costa faces an even more difficult future.
Industry experts said Costa's survival after 60 years in the passenger ship business could depend on the company changing its name or getting a bailout from its parent, U.S.-based Carnival Corp.
Magda Antonioli, the director of the tourism Masters program at Bocconi University in Milan, said Costa must think about rebranding itself after the back-to-back disasters.
"Certainly images of the two accidents have been around the world," Antonioli said.
But many in the cruise business don't think the disasters will prove to be Costa's death knell or even have a long-term impact on the wider cruise industry, which is experiencing phenomenal growth as the number of healthy elderly rises and more families choose cruises for intergenerational vacations.
"No, not the end for Costa, which has (been) operating passenger ships for over 60 years," Douglas Ward, author of the 2012 Berlitz Guide to Cruising & Cruise Ships, said in an email from a ship off the Australian coast. "But the relentless media spotlight may dilute the brand and perhaps the number of ships in fleet."
Costa has nearly doubled its fleet, from five to 14 ships, since being acquired by Carnival in 2000. Sales in 2010 rose 12 percent to euro2.8 billion ($3.8 billion) while the number of passengers increased 18 percent to 2.15 million.
Based in Genoa, Costa has a 7 percent global market share, one of the largest of Carnival's subsidiaries. With two ships now disabled by accidents, one more is scheduled for launch before the heavy summer European cruise season opens, and another is expected on the water by 2014.
Ward said the real impact would be the lost jobs among people who work on the ships, many from developing nations whose families depend on those seafaring jobs.
In Italy alone, Costa contributed euro2.2 billion ($3 billion) to the economy in 2010 through tourism, shipbuilding, shipboard suppliers and other related spending, according to a study by Milan Polytechnic.
Bookings on Costa dropped some 30 percent after the Concordia, and are down around 22 to 25 percent in the wake of the Allegra's generator fire on Feb. 27, said Roberto Corbella, president of Italy's tour operator industry group.
But he said the early estimates are not reliable and can pick up at any time. The impact on Costa bookings during the critical first quarter when most high-season cruises are booked will only be known next month when Carnival releases its results.
"We have seen that longtime cruise-goers are unfazed, they continue to make reservations. It is the first-time cruise-goer who is waiting to reserve until they feel more confident," Corbella said.
Two days after the Allegra fire, the ship's 1,000 passengers and crew were facing a third night without lights, air conditioning or power. Passengers were sleeping outside and eating only cold foods. Canned food was being helicoptered onto the stricken ship, which was being towed and expected to reach the Seychelles' main island on Thursday.
"Certainly it is an ugly thing, and it is better if it hadn't happened, but all of the people of the company are working to reduce the discomfort to the passengers,"